Welcome to the BeBlended Blog! - A Message From Our Founder
Hey ladies (and fellas), it's Aileen Agada here - the founder of BeBlended! BeBlended has officially re-launched and we're super excited to build up our community with you by our side.
The goal for our blog is to share stories from a variety of Black women within our community. You'll hear stories from our amazing blog contributors on topics surrounding haircare, redefining beauty, and navigating the world as a Black woman. We hope that our stories make you smile, think, and broaden your perspectives on beauty and self-love. BeBlended is more than just hair and so we hope that you not only use our services but stay for the community.
I'll be sending lots of joy, love, and laughter your way. Enjoy!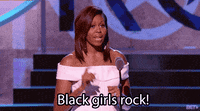 Want to become a blog contributor for BeBlended? Send us an email at info@beblended.ca.
About the Blogger: Aileen Agada
Aileen Agada is currently an engineering student at the University of Waterloo. After working in a variety of companies in Canada and spending some time in Belgium; Aileen has decided to tackle new challenges in the hair care industry with BeBlended! As a founder, Aileen attributes her success to her hard work, supportive network, and active Christian faith. When she is not working on BeBlended or studying engineering things, you can find her kayaking, mentoring women within her community, and spending time with friends and family.
---